Our commitment to the environment
For some time now Vibieffe has been actively involved in environmental sustainability projects.
The use of natural materials and the adoption of an eco-friendly disposal method will become more and more important in manufacturing world. It will also be necessary to carefully consider the ways to generate energy, in order to overcome the current inefficient systems. Vibieffe commitment is constant and concrete and it reveals the long-term vision of an environmentally conscious and respectful furniture industry.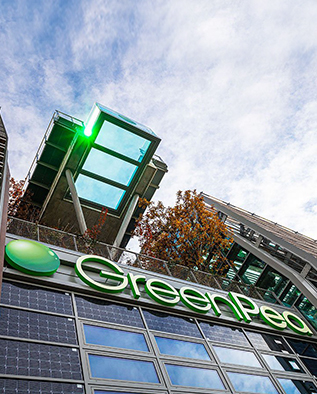 We are proud to cooperate with partners that share our same commitment to the Planet such as GreenPea: the first Green Retail Park in the world that showcases only high-quality products that have low environmental impact.
Vibieffe is part of this project and, besides our artisan attention in the product manufacturing, we stand out for an ongoing search for sustainable materials such as wood, rubber and fibre, in line with our values. Furthermore, we strive to reduce waste and resource consumption during the production process. This commitment is also reflected in the supplier selection, that is based on criteria that support the use of renewable energy sources as far as possible.
Concrete actions to a sustainable future
In order to enhance its energy self-sufficiency, Vibieffe has decided to install solar panels with a 70.000 kW power to reduce our environmental impact.
We are also equipped with heat pump systems to improve the energy efficiency of our premises.
Our participation to the 2022 Bid for Restoration launched by Lombardy Region has been essential to support these initiatives, aimed at supporting businesses in energy efficiency interventions.
The result obtained by adopting these measures has been a significant improvement in energy, business expenses and, most important, in the well-being of our workforce.